5 Strategies for Starting Your Season Well - Part 1
A sense of hope is in the air as gypsy day has come and gone and we are one week into the 2018/2019 season.
Many teams have experienced a shift in people power but some may have some familiar faces and are starting the season with established camaraderie. No matter where your team stands, it is always beneficial to start the season with a strong foundation.
In my experience working with farmers around the country, your team will be most successful if they know:
The why of your business

Their roles and how they fit in your team

Your expectations

That they will be heard and recieve positive feedback

They are not working in isolation or with strangers
This sounds great in theory, but in our ever-so-practical industry -- what do these look like in real life? In this two-part blog post series, we will be sharing five strategies to start your season with your best boot forward.
1. Know Your Why
Before you begin working with your team, it is wise to identify your vision, values and purpose to set a direction for your team.
If you have not done so already, we suggest you take some individual time to think about the
following and put pen to paper.
Your vision

Where are you going as a person (family) long term?

Your values

How do you want things done on your farm?

Who are you as a leader?​

What makes you tick?

What's your communication style?

How do you like to plan and discuss?

How will you adapt to suit a team with diverse communication preferences

What is the purpose of your business?

A simple goal statement or may be several statements covering different focus areas within the business.
Practical Tools:
2. Define Team Structure and Job Descriptions
The second step is to be clear about the roles and responsibilities in your team. It is important to define your expectations of team structure, remuneration, roster, and job descriptions.
All so your team doesn't end up like this guy.-->
Practical Tools:
The RASCI tool starts by asking who is Responsible, who Assists, who Supervises, who is Consulted, who is Informed. This can be done as a simple table placing the initials of each staff member in the appropriate cells.
3. Write and Communicate Policies and Procedures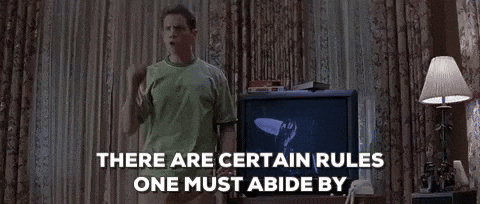 The third step will be to establish basic procedures to help you train and instruct your team on how you want things done. Keep it simple. Then clearly share with your team. They can be refined later with the team.
"Act according to the rules you outlined for yourself = lead by example!" Millennium Farming Facebook Follower
Practical Tools:
Join us next week Monday to learn more about communications and team building strategies and tips...see you then!
John Greer works for DairyNZ developing people management training packages and certification schemes for farmers and consultants.
He is is an integral part of the Leading People Lift project with 24 farms to show the value of improving people management on farm.
Millennium Farming is fortunate to have this proactive, passionate, people-focussed member on our advisory board.